Got the new shims in the mail today; ordered them from Thunder Valley Powersports and they were good about keeping me up-to-date on where my order was at.  With parts in hand I set about correcting my valve clearances.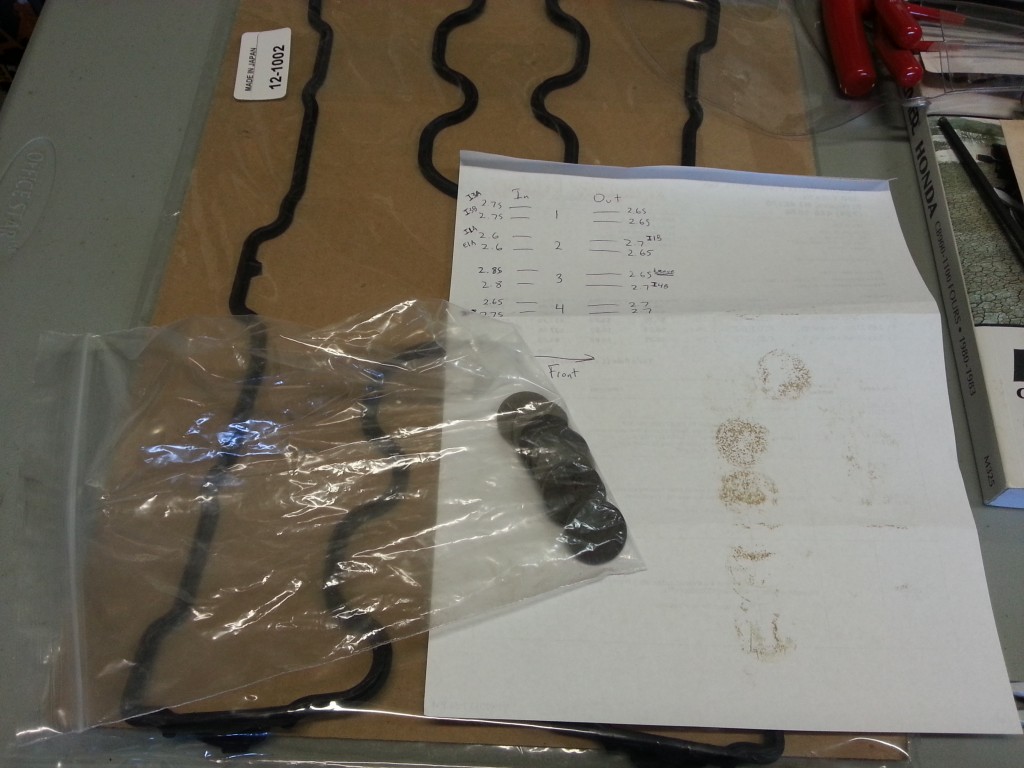 Using my spreadsheet from before, I was able to easily decide which shims to reuse and which to replace with new ones. While relatively easy, the entire process is extremely messy.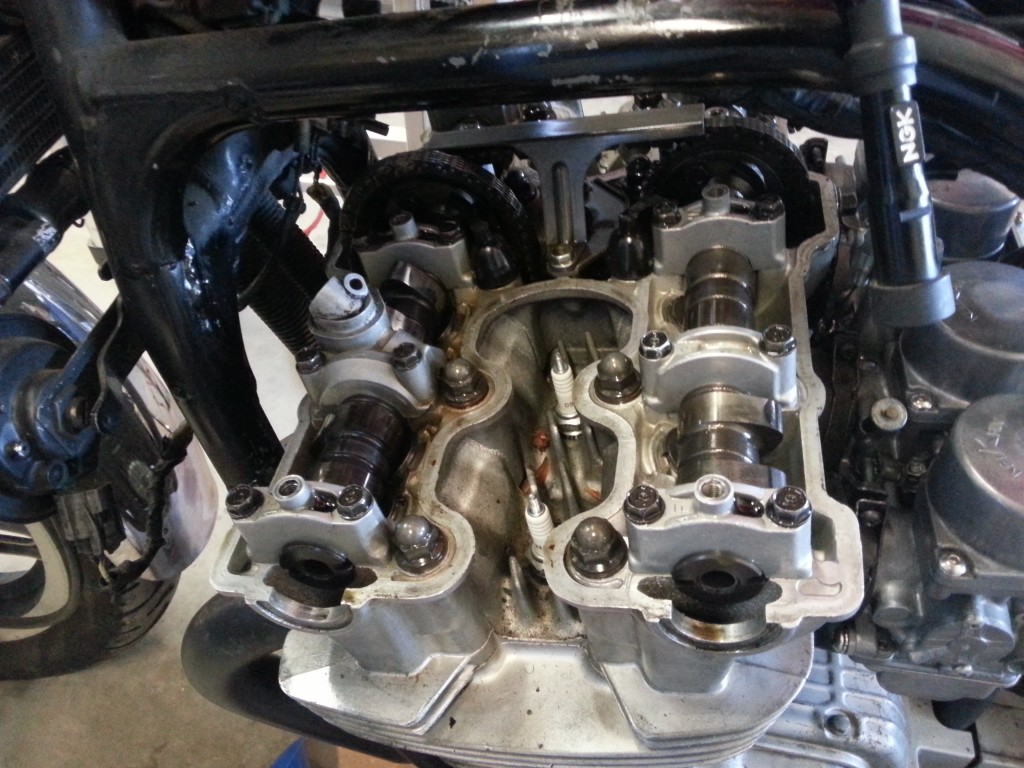 To keep the bike somewhat under control, I continued to have it supported mostly upright by my ladder. This bike has no center stand (one of the previous owners ripped it off) so this sufficed in the meantime.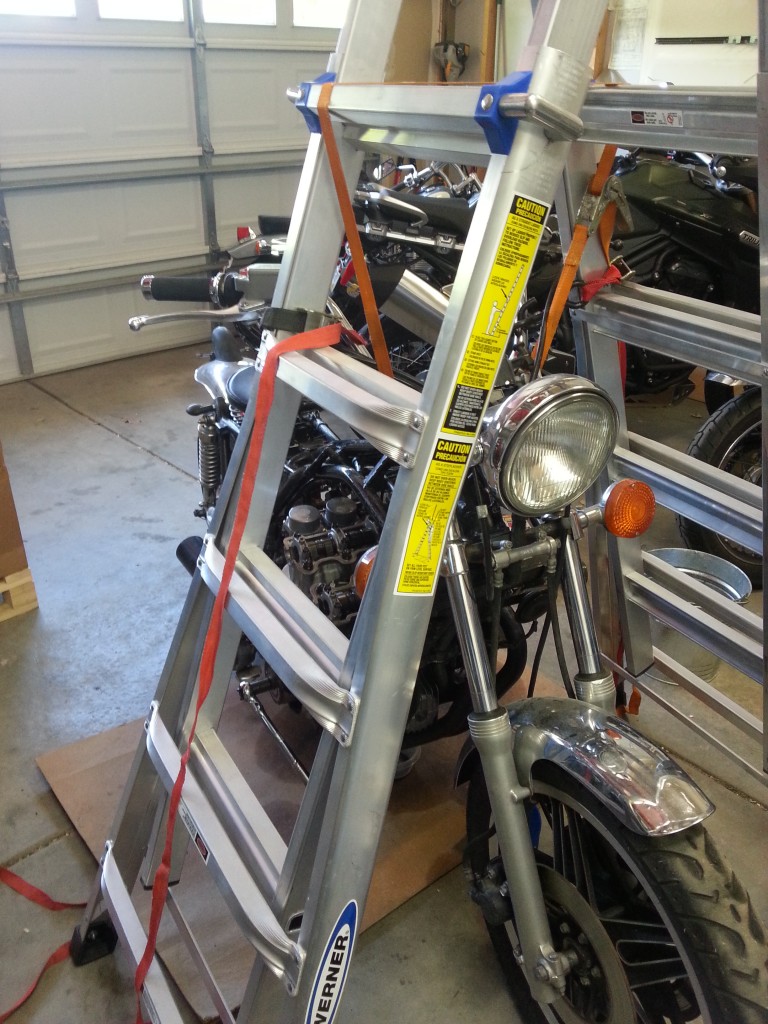 After all was done, I went through and re-measured my clearances. Things definitely look better than they were.
Cylinder
Original Clearance (mm)
New Clearance (mm)
1
Intake
A
0.25
0.08
B
0.13
0.06
Exhaust
A
0.15
0.10
B
0.18
0.08
2
Intake
A
0.2
0.10
B
0.15
0.10
Exhaust
A
0.18
0.08
B
0.18
0.10
3
Intake
A
0.18
0.08
B
0.13
0.10
Exhaust
A
0.13
0.13
B
0.2
0.10
4
Intake
A
0.2
0.13
B
0.13
0.06
Exhaust
A
0.2
0.13
B
0.2
0.13
Prior to putting the cylinder cover back on, I inspected it and found a ton of residual silicon all over where the old gasket was.  I'm guessing someone didn't quite know how to get the gasket back on, so they went with adding more gunk.  I cleaned it off as best I could, installed a new gasket and closed things off.  One issue is that around the opening where the tachometer cable plugs in, there's no gasket (and none seem to be available).  I'm going to have to silicone that as soon as I can.
I was able to test fire the bike after buttoning back up.  Things seem to actually be running a little bit better, but I can't really tell until I take care of the opening near the tach cable outlet.  It was spewing oil all over from that location, so I need to fix it before I can tell what's going on.  The engine definitely seemed happier than it was, though.