So late yesterday after work I managed to make a bit of progress on the XS400. I managed to pull the primary cover off, the primary gear, and degrease the engine pretty good (Sorry for the shaky picture)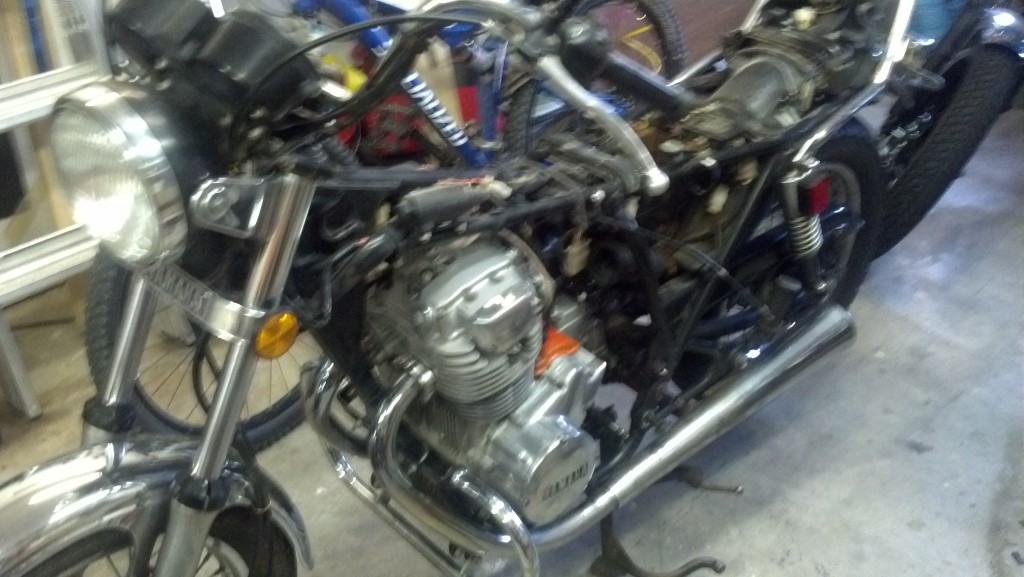 Pretty shiny huh =) As you can see below the gear is clearly shot and will be replaced with a slightly larger one, I'm shifting the ratio just a tad so it handles better up here at altitude.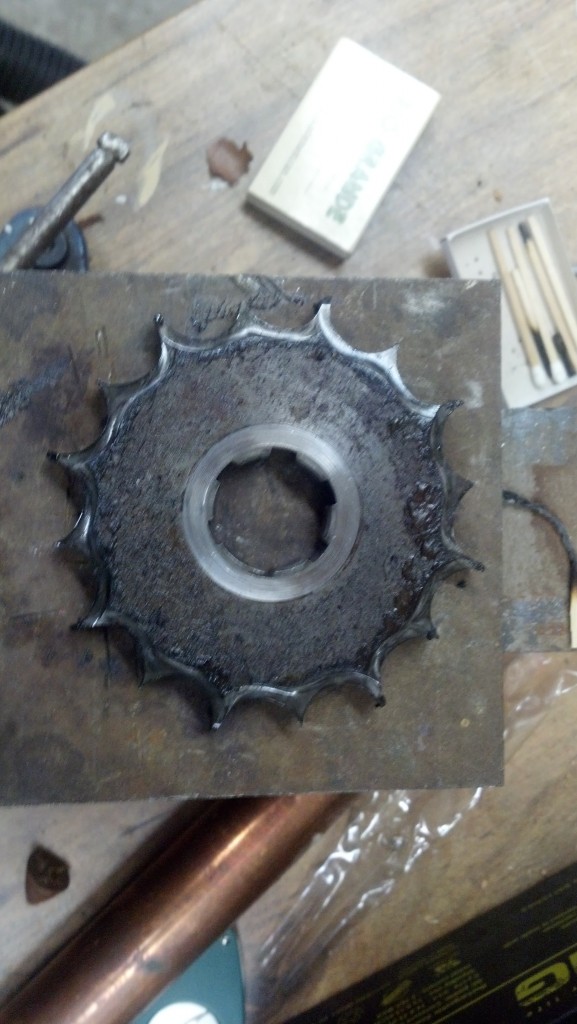 Aside from the fact that the teeth are completely worn down, you can actually see where the chain was biting into the gear. The last owner had no clue how to take care of bikes.